MILITARY MOBILITY is a 501(c)(3) non-profit organization specializing in off-road expeditions and resiliency training for veterans. Our mission is to put clients back in a team environment which fosters camaraderie, trust, and inspires the realization that any challenge - no matter how great - can be overcome.
WHAT WE DO
MILITARY MOBILITY identified an unmet need to create an inspirational home for higher learning amongst the veteran and off-road community and believe in providing opportunity and instruction where motivated individuals can:
JUMPSTART PASSION
FUEL TEAMWORK
NAVIGATE UNCERTAINTY
GAIN TRACTION IN LEADERSHIP
ALIGN STRATEGIC GOALS
RECOVER POTENTIAL
This is NOT another trail ride. Once at our austere base camp veterans are inspirationally taught resiliency, grit, leadership, and team building techniques; then assigned roles and responsibilities, and provided real world opportunities to apply the principles into action. The team will lead, manage, problem solve, and achieve mission success. Our carefully planned expeditions instill confidence, purposefulness, adaptability, and social support to build resilience. This amazing experience offers massive opportunities for positive transformational growth.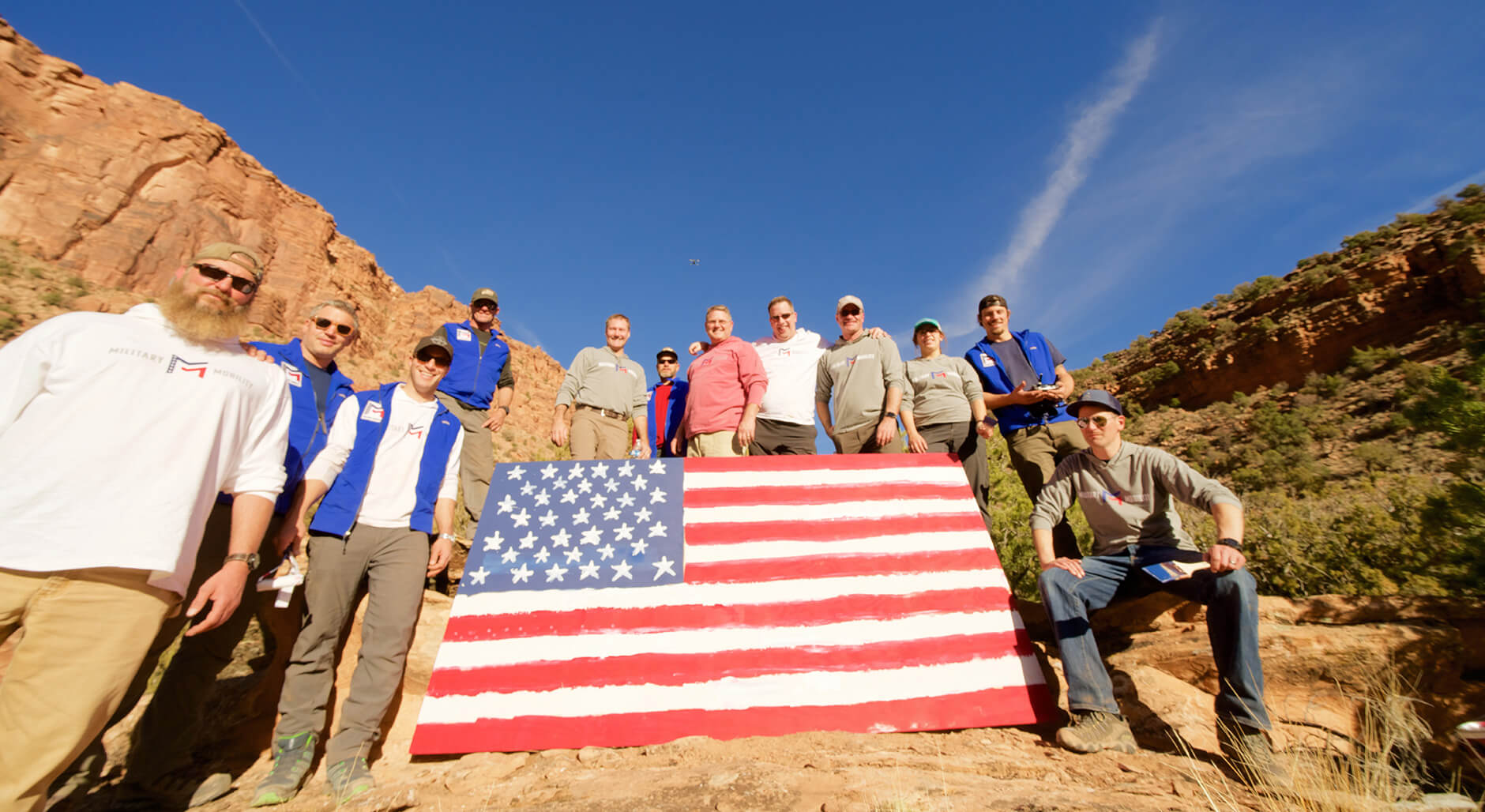 Our Process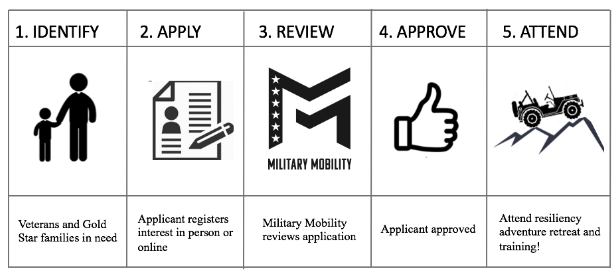 Before the Adventure
Once the applicant is approved and well before the adventure retreat and training begins we stay in touch with new "team members" through our consultation process. This allows us to ensure that the curriculum is custom tailored for the each member's specific needs and goals. It also affords an opportunity to start implementing best practices for health, wellness, and education early; with the initial goal being preparedness for the course, which then evolves into maintaining resiliency throughout a lifetime. The course of instruction also focuses on the member's professional development to aid in career advancement and valuable tools for transitioning or retired veterans.
During the Adventure
When it's time to start the scheduled course MILITARY MOBILITY takes care of everything from door to door; all transportation, meals, accommodations, and equipment are provided under the program. The course theme, designed to appeal to a diverse clientele, uses the rugged geographic landscape as a medium for the personal and professional challenges we face in life and a fleet of specialized off-road 4x4 vehicles for teams to literally navigate over obstacles and manage operations. This "Tough but Tailored" experience will benefit you for a lifetime.
After the Adventure
Once in the team, you're always on the team! After completion of the curriculum, we stay connected with MILITARY MOBILITY members through phone, email, and social media to assist with implementing the best practices taught into their lifestyles. Members have an outlet where they can connect with each other to plan the next adventure, ask advice, or share their most recent outing; all the while discussing life, goals, and family. MILITARY MOBILITY also offers the opportunity for members to return as volunteers at our larger events held throughout the country, where they hold various leadership roles and once again are a part of the adventure; this time being challenged at a higher level than before to again aid in the progression of continual growth and accomplishment.